Distributors
The Medical Sanctuary – Gold Coast
The Medical Sanctuary is home of the FFDetox program. Our integrative health clinic situated on the Gold Coast, Australia, is a sanctuary of health for the whole family. Dr Elen ApThomas founded the clinic over ten years ago and has brought together an amazing team of health professionals with a wealth of experience in their chosen field.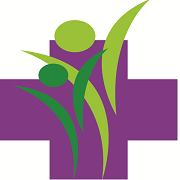 Our goal is to provide the best possible holistic care to our patients, delivered in a relaxed professional environment. Modalities include integrative medicine doctors, naturopathy, osteopathy, chiropractic, massage therapy, acupuncture, homeopathy and hypnotherapy.
You can buy the FFDetox Complete Kit and all FFDetox products direct from our clinic;
150 Ashmore Road Benowa, QLD ph: 07 5564 5013  
For more information about The Medical Sanctuary click HERE or to buy FFDetox products online click HERE.
Pure Health Direct
FFDetox is proud to partner with Pure Health Direct, a company created to support integrative health.
Pure Health Direct Global (PHDG) began in 2007 and has grown from strength to strength expanding in knowledge, product ranges, staff and affiliates. PHDG are specialists in integrative medicine (the combination of alternate and conventional biomedicine), stocking only the highest quality herbal and nutritional supplements available worldwide.
Pure Health Direct supports practitioners by offering second to none customer support, an extensive herbal pharmacy, private labelling options and a community of integrative health professionals. Connecting practitioner affiliates from around the world and providing a platform to share research and experience.
Pure Health Direct provides a convenient way for patients to order herbal and nutritional supplements, with qualified practitioners on hand to offer support and help with any queries. They also help connect patients with local practitioners who can provide extensive consultation and individually tailored health solutions.
For more information please visit Pure Health Direct.
Mrs Flannerys – Benowa
We are very proud to have Mrs Flannerys at Benowa now stocking FFDetox and Wise Nutrients. They stock our products along side their fantastic range of certified organic, eco friendly and environmentally conscience range. You can learn more about Mrs Flannerys at www.flannerys.com.au
Bronberg Plaza, Slatyer Avenue
Benowa QLD 4217 (See Map)
Phone: (07) 5597 4900
Fax: (07) 5597 4911